¡ Dale Familia, Dale !
I'm beyond  excited to write that review today. Finally, after more than 1 year of absence and multiple challenges along the way, ONE DAY AT A TIME is back! Really? Yes, really.
Cancelled by Netflix and rescued a few months later by the American channel POP TV, the first episode of season 4 aired last Tuesday.
In this period of confinement, the return of the Alvarez family couldn't have come at a better time, going from smiles to laughter, back to this first episode!

This season kicks off with a friendly and well-placed joke from Alex (Marcel Ruiz) to Netflix: "It's like there's nothing left to watch on Netflix at all. »
A joke that Netflix seems to have taken well, so there is no tension between ODAAT and their old house :
The census guy visits the family, it's important not to shut the door in his face and let him in. Every single one of you counts, so it's important.
Brian (the census guy, everyone loves Brian) is the trigger for everything the family goes through in this short (too short) episode.
Update on the characters love life since season 3 :
Penelope is single, and we now know all the ways she's single. She misses Max and his salad. Fans (including me) hope to see Justina Machado and Edward Quinn playing lovers (45′ per week). And above all, never to see that salad again.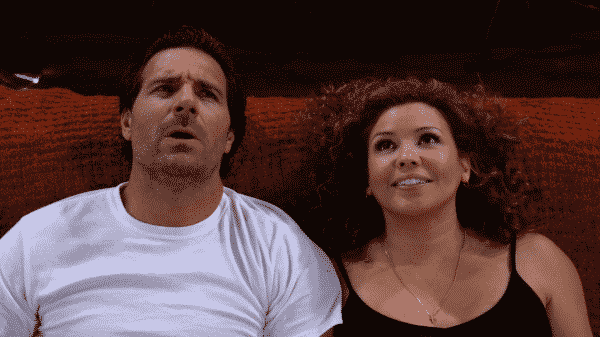 Syd and Elena plan to break up because they don't want, and then end up wanting, to be the kind of couple who think their first relationship will be their last. Thinking they are making a mature decision, it is actually when they finally decide to stay together and give their relationship a chance, that they show great maturity.
The Amazing SchneiderMan, tormented by the census guy, asks Avery (who is actually his wife in real life, WHAAAAT?!) to live with him.
Leslie is in an exclusive and not too close friendship with Lydia.
Lydia and Berto still live a caliente love. Although he has been passed away 10 years ago, he is still here. He is present in her memory, in her heart and in her BIIIP.
Finally, Alex announces that he is in a relationship with a certain Nora which announces some crazy laughs to come with our legendary Abuelita.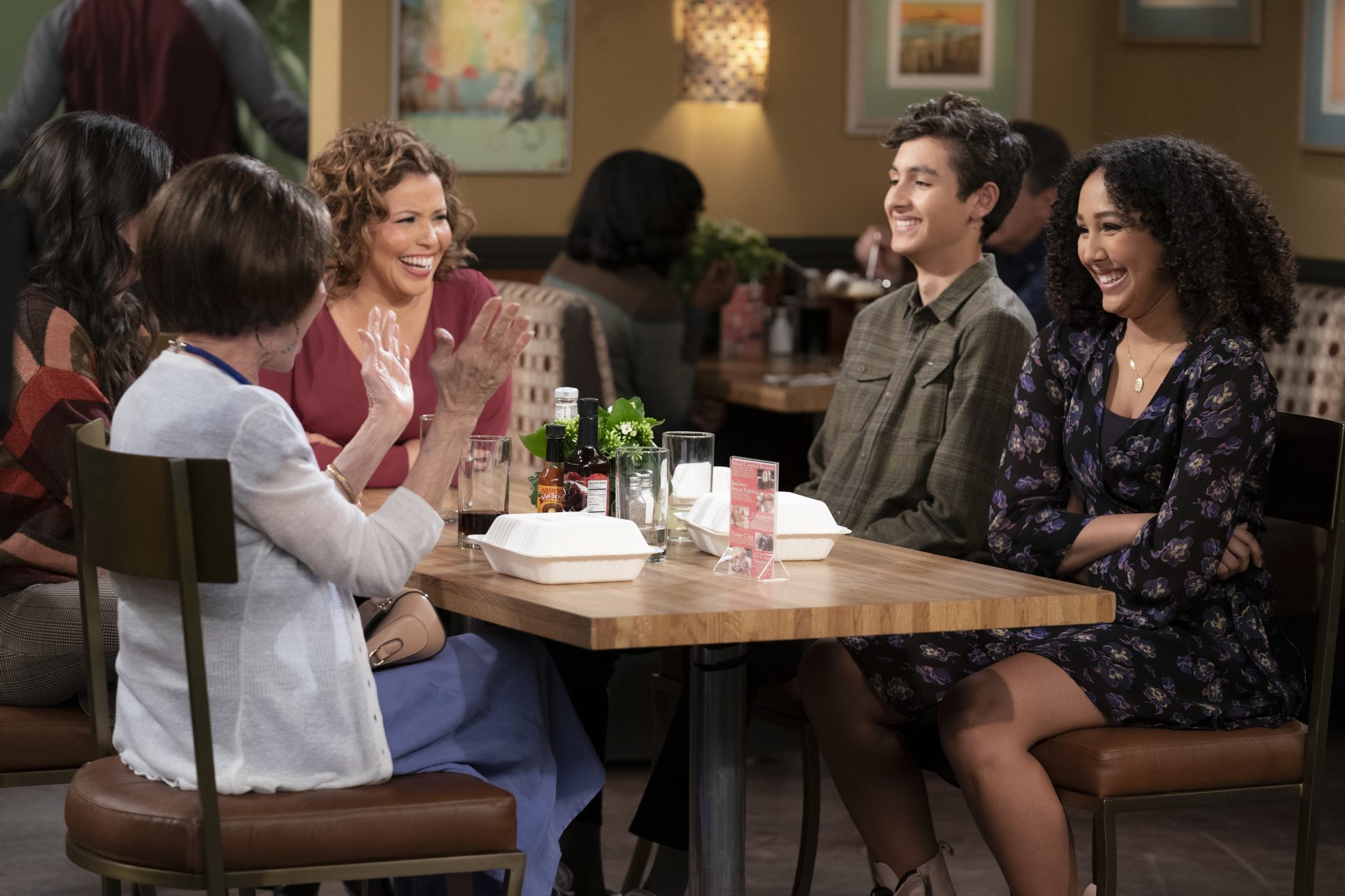 The strengths of ONE DAY AT A TIME :
Morality in every episode. I think I have questioned myself a few times, my way of seeing things, my lack of information, since I started this series. Laughter is good. Laughing and remembering something to apply in your everyday life is better.
The characters. For my part, I'm deeply attached to each of the characters. Each one of them reminds me of a part of me:
Penelope, who drags her struggle with anxiety but still maintains a positive attitude, reminds me of my own struggle.
Lydia, with her flawless drama and humor, is totally a part of me that I cherish (and which, by the way, is getting richer and richer, I start talking like Abuelita and reciting her funniest sentences to my boyfriend).
Alex, his endearing, narcissistic side. I think we all go through moments where we think we're fucking hot. You've gotta admit it right ?
Elena, her open mind and her willingness to matter, to become someone defined by her talent. I find myself pretty much in Elena's open mind, being gay myself, I recognize myself in some of the moments she's been through. Like her, I want my talent to be recognized regardless of my sexual orientation or any other factor.
I have this feeling that each of the characters, represents an aspect of who I am and that's why I have a special attachment to the Alvarez family.
The casting.
I'm going to start with the incredible Rita Moreno who in this first episode of season 4 offered us a monologue that made me laugh to tears. Starting from a good intention, Lydia joins Penelope in her bed to confide to her that she was wrong: Penelope doesn't need a man in her life, she is a strong and independent woman.
Coming from Lydia, in love with men, it's a big evolution! Who said that our elders couldn't go back on absurd values they share under the pretext that "in their time it was like that"?
Seriously who said that because if a devoted Catholic woman can accept her granddaughter's homosexuality and accept that women no longer need a man to manage their lives, then anyone in the last century can do it.
She followed up her awareness by telling Penelope the story of Tia Chuchi who ended up dying alone because she had no one in her life.
It was a hilarious moment that brought awareness to Lupita. Lydia is without a doubt the pillar of the family, just like Rita is for the show.
Justina Machado, what I remember about her great comeback as Penelope Alvarez is that her hair was beautiful. And you could barely see her forehead. The end.
Isabella G… No seriously, Justina was funny and moving in this episode as she is in many others. She has this ability to change your emotions in two seconds. What could I say better? She offers us one more lesson :
It's okay to be a strong, independent woman and want someone to share your life with. It's okay.
Isabella Gomez and Marcel Ruiz, who despite the huge differences between their 2 characters, give us an endearing sister/brother relationship. It's as if Elena and Alex each have something to learn from each other. I think this is what Isabella and Marcel are trying to show us and if this is the case, I applaud them because it's a success.
The weak points of ONE DAY AT A TIME :
There are three, but they're very small. Really? Yes, really.
You know, TV channels and commercials, and I can see why there are commercial breaks. I assure you. But two 5-minutes breaks for a 20-minute episode is too much. POP TV, I can't thank you enough for giving ODAAT a new home but please make an effort on that.
The opening credits are shorter ! How do I sing and dance now?!
One episode a week. It's a weak point but a strong point at the same time, at least it forces us to appreciate and enjoy the show. Should I take it out of the weak points? Fine.
What I'm waiting for the rest of season four :
A look back at the trip of Abuelita to Cuba. I have a mixed feeling about this:
On the one hand, I don't like to be left hungry for more, but on the other hand, and this is the strength of the show, they don't try to leave their audience hanging. It's just authentic and that's why they keep their audience. Anyways, my point is that it's not necessary don't have to know what happened in Cuba.
What I'm really waiting for :
More laughter.
More crazy laughter.
More tears.
More ¡Dale!
More Pope on the fridge and Cuban coffee in the morning.
More ODAAT for the next four years.
¡ Dale Familia, Dale !
Jean Grenson